KARIN FAHLÉN
| | |
| --- | --- |
| Born: | 1961, in Stockholm, Sweden. |
| Biography: | Karin Fahlén was educated in Cambridge, England and at the Swedish Dramatic Institute in Stockholm. She has worked in the film industry since the mid-eighties and in 2001 she started directing. She has directed commercials, radio theatre and short films. "Stockholm Stories" is her first feature film. |
| Director: | Stockholm Stories (2014), Rum 301 (2013), Soffan (2011), Brudlopp (2001) … |
| Screenplay: | Rum 301 (2013), Soffan (2011), Brudlopp (2001)… |
| Actor: | Brudlopp (2001), Blankt vapen (1990), Tape (1989), Artisten (1987) … |
ANNA HYLANDER
Born:
1973 in Malmö, Sweden
Biography:
Documentary and fiction filmmaker.Studies at the Filmschool of Gothenburg University, directing.European Film College in Denmark
Director:
Ester Blenda, Documentary, 58 min. (2015) under production.My Dad – the artist. Documentary. 50 min. (2015) under production.The Game, Children's television, 10×15 min. (2012)The Building, Short film, 13 min. (2008)Smiling Brown Eyes, Television drama, 3×60 min (2007)Shoot me, Short film, 13 min. (2006)Roofies, Short film, 30 min. (2005)

Ylva at night, Short film, 12 min. (2004)

Final Call, Short film, 9 min. (2003)

M+D=Heartache, Short film, 23 min. (2001)

After the Explosion, Documentary, 20 min. (2000)

Let memories be heard, Documentary, 14 min. (1996)

Contact:
www.annahylander.se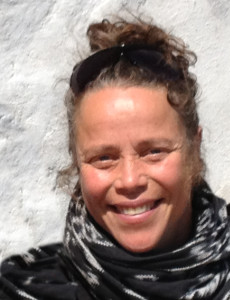 CHINA ÅHLANDER
Producer China Åhlander is mostly known for her feature film EAT SLEEP DIE (2012), directed by Gabriela Pichler. A film that received the Audience Award in Venice 2012 followed by many other international awards, including four Guldbaggar (the Swedish Oscars). China Åhlander's latest film, the short ON SUFFOCATION, opened at Sundance in January 2013 and won the Guldbagge Award for Best Swedish Short 2013.
China Åhlander has been in the film business since 1985 and has worked in almost every department in the film production process, mainly as a location manager, production manager and FAD in both Swedish and international feature film productions.
China Åhlander has a production company, Chinema Film Sweden AB, and is currently developing a feature with director Jenifer Malmqvist and two shorter fiction films with director Goran Kapetanovic.
Filmography:
On Suffocation 2013
Eat Sleep Die 2012
Birthday 2010
Le père de mes enfants 2009 Äideistä parhain 2005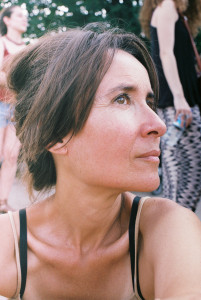 BEATA KONAR
BIOGRAPHY Beata Konar is a Swedish director of Polish heritage, born in 1969. Her vision is to produce films with a humanistic commitment discussing important ethical, existential and social issues. The mission is to tell stories that needs to be told, stories that makes people reflect about who they are, who they want to be, and what they expect out of life. She has directed documentaries, shorts, music videos and commersials. The most known are the documentaries "Mer än bara en svensson (2006) and "Olga ‐ en liten film om ensamhet" (1998).
Beata Konar has, among other things, produced documentaries for Swedish public service TV, SVT, as well as doing free lance work in journalism and movies. Beata has a Bachelor of Art in Psychology from the University of Stockholm, a degree in Journalism from Mitthögskolan in Sundsvall, and has studied movie making at the Stockholm Film School. She has also studied acting at Folkuniversitetet, Teater Lerjök and Kulturama, in Stockholm. Beata Konar is the founder of the film companies Beata Konar Produktion and Moonlighting‐ STHLM and the founder of the publishing house Gryf Förlag. Beata Konar has worked together with the director and producer Miko Lazic for more than18 years in all of his productions ("Kylan", "Made in Yugoslavia", "Boban – Hockeystar", etc). Now they are writing a Sci‐fi script together.
FILMOGRAPHY (director) "Fredagsmys", commerisal (2014) "Vem har rätt till din kropp", commersial (2013) "Tänk dig att du är fattig", commersial (2013) "Guitar Hero", Pilot (2011) "När jag sjunger igen", Music video (2010) "Mamma", Pilot (2010) "Vi är inga tvillingsjälar – det är ju bara en tjejmiddag", Pilot (2008) "Mer än bara en svensson", feature documentary (2006) "Olga – en liten film om ensamhet", documentary (1998) "6,5,4,3", short film ( 1995) "Ettagluttaren", short film (1991) More about Beata Konar Moonlighting‐STHLM http://www.moonlighting‐sthlm.com/index.html Beata Konar Produktion http://beatakonarproduktion.wordpress.com/ Gryf Förlag http://gryfpublishing.wordpress.com/om/ http://gryfpublishingvuxen.wordpress.com/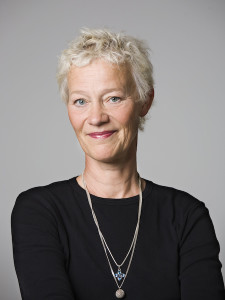 ANNA WAHL
Anna Wahl holds a Chair, Professor Gender, Organization and Management, at the Department of Industrial Economics and Management, KTH. Her research areas are Organization and management theory, with focus on gender. She was a pioneer in the field of gender research on management in Sweden with the thesis Gender structures in organizations (Könsstrukturer I organisationer) 1992, Stockholm School of Economics. She initiated the research group Fosfor, (2000- present), that has been leading in the development of gender theory in the area organization and management in the Nordic context. The group has published several books and articles and collaborate with other researchers and similar research groups in Europe since. Her main research areas of interest are power relations in organizations related to processes of change and resistance, constructions of masculinities, women's survival strategies and gendered organizational cultures. The groundbreaking textbook by Fosfor Det ordnar sig (It will be in order, translated to several languages) was published 2001, and in a revised version 2011, is used at a number of universities in Sweden and in many management development programs.
SNOWE organisation: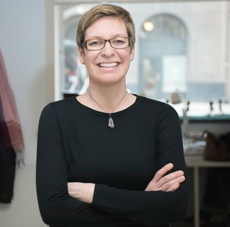 ANNIKA WIK
Annika Wik works with research and development within the field of film and contemporary art. She holds a PhD from the Department of Cinema Studies, Stockholm University (2001) where she has been teaching and working with research from 1996 to 2012. Since 2010 she has been involved in a project to improve conditions for young women's filmmaking, initiated by the Swedish Film Institute.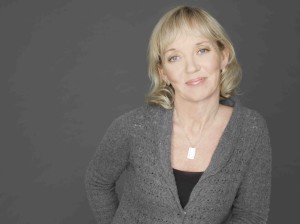 ASTA RANTANEN
Asta Rantanen, is Project manager Swedish Institute and Si partner in SNOWE project. With Si participation this female expert program in Belgrade was conceivable to create, in order to supports Women Creativity throughout filmmaking.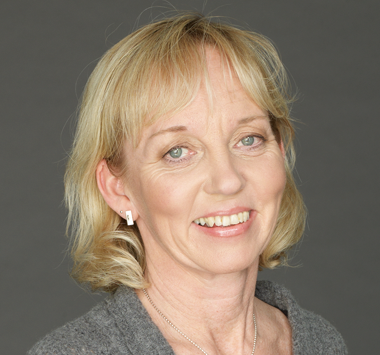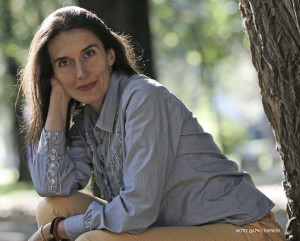 JELENA MILA
actress and producer